Tru Organics Facial Serum - 500mg
Tru Organics Facial Serum - 500mg
Tru Organics Facial Serum - 500mg

Tru Organics Facial Serum uses all-natural ingredients to boost the health and complexion of your skin so you can feel confident as you go about your day.

Apply this CBD-infused serum to your skin and watch it go to work to instantly eradicate dryness and redness. Tru Organics Facial Serum contains a plentitude of beneficial natural ingredients including meadowfoam seed oil, rose flower water, lemon peel extract, bilberry fruit extract, aloe leaf juice, and more. Combined with CBD, these nourishing botanicals create a unique formula that will give you the skin you love and are proud to show off
.
Ingredients:
Rose Flower water, Organic Aloe Leaf Juice, Emulsifying Wax, Glycerin, DMAE Bitartrate, Meadowfoam Seed Oil, Vitamin E, Soy Bean Oil, Vitamin C, Carrot Seed Oil, Hyaluronic Acid Coenzyme Q10, Provitamin A, Vitamin A Palmitate, Alpha Lipoic Acid, Thioctic Acid, Provitamin 85, Vitamin 83, Organic Sugar Cane Extract, Organic Bilberry Fruit Extract, Organic Sugar Maple Extract, Organic Orange Peel Extract, Organic Lemon Peel Extract, Organic Cranberry Fruit Extract, Organic Alcohol, Castor Oil, Lecithin, Xanthan Gum, CBD Isolate, Phenoxyethanol Tetrasodium Glutamate Diacetate, CBD Isolate, Grapefruit Oil

Applications and Uses:
If your skin is prone to dryness, redness, or irritation, then you're in the right place. This skincare product is exactly what you need. Tru Organics CBD-infused face serum is designed to deeply moisturize the skin and may help aid many common skin issues. Treat your skin and your body to something different by ordering yours today!

About HempOilNYC
Hemp Oil NYC is a family business. Our main mission is to promote your health and wellness. Members of our family and friends lived with a variety of chronic illnesses and pain and relied on addictive opioids and/or prescription pills. We started studying natural options and immediately saw significant results with CBD in its various forms. Seeing the positive impact on our own loved ones and a deep desire to help others achieve a life of health and wellness, we decided to start our company,
HempOilNYC.

Thus, we offer a variety of CBD products from various brands to provide you with relief such as gummies, oil, tinctures, pain creams, salve, roll-on and etc. We intend to be aware of the positive benefits of using CBD so that you too can take control of your own health and wellness. All our products are third party lab tested and the reports can be found on product pages.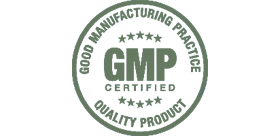 Our Promise
High-quality manufacturing process for wholesome hemp properties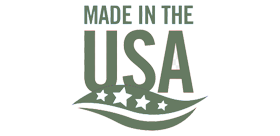 Proudly
THC-free* products sourced from USA hemp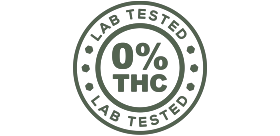 Industry Standard
Third-party, ISO-certified lab tested to ensure safety and effectiveness

Free Shipping on $50 & Above
Use Code : shipfree
HempOilNYC Refund & Exchange Policy:
All standard products come with a 30-day money-back guarantee for new and unopened products based on the delivery date as provided by the shipper. To receive a refund or to return products, please contact our customer support team. For all products over 30 days are considered final sales.