Tru Organics CBD Fizzy Tabs - 450mg (Lemonade)
Tru Organics CBD Fizzy Tabs - 450mg (Lemonade)
Tru Organics CBD Fizzy Tabs - 450mg (Lemonade)
Regular price $45.00 Sale
Tru Organics CBD Fizzy Tabs - 450mg (Lemonade)

Tru Organics Fizzy CBD 450mg tabs are easy to use and hassle-free. No more worrying about having to swallow a pill or measure out the right dosage. These fizzy tablets are a quick, convenient way to get CBD into your system and they taste great! Tru Organics Fizzy CBD Tablets are sugar-free. For a touch of sweetness, we've combined stevia with natural flavors. Choose from grape, raspberry for a smooth, delicious drink. Water-soluble CBD can be easily added to your beverage of choice so you can make whatever concoction your heart desires. Enjoy our CBD fizzy tablets in lemonade for a sugar-free treat that tastes just like summer!

Dissolvable Tablets Infused with Water Soluble CBD Sometimes, you just don't have time to sit there and calculate your daily dose of CBD or make sure you get the measurements exactly right. If you're headed out the door or are tired and ready to go to sleep, you want to be able to take your dose quickly. Water soluble CBD offers exactly that. Simply drop Tru Organics Fizzy CBD tablets into an 8 oz drink, wait for the tablet to dissolve, and then enjoy. Ahhh, sweet fizzy efficiency!
Ingredients:
Citric Acid, Sodium Bicarbonate, Natural Flavor, CBD, Stevia, Natural Flavor Masker, Organic Gum Arabic, Natural Color

Applications and Uses:
Dissolvable Tablets Infused with Water Soluble CB

About HempOilNYC
Hemp Oil NYC is a family business. Our main mission is to promote your health and wellness. Members of our family and friends lived with a variety of chronic illnesses and pain and relied on addictive opioids and/or prescription pills. We started studying natural options and immediately saw significant results with CBD in its various forms. Seeing the positive impact on our own loved ones and a deep desire to help others achieve a life of health and wellness, we decided to start our company,
HempOilNYC.

Thus, we offer a variety of CBD products from various brands to provide you with relief such as gummies, oil, tinctures, pain creams, salve, roll-on and etc. We intend to be aware of the positive benefits of using CBD so that you too can take control of your own health and wellness. All our products are third party lab tested and the reports can be found on product pages.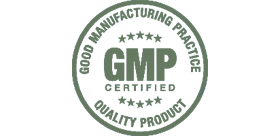 Our Promise
High-quality manufacturing process for wholesome hemp properties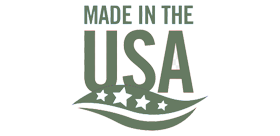 Proudly
THC-free* products sourced from USA hemp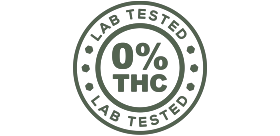 Industry Standard
Third-party, ISO-certified lab tested to ensure safety and effectiveness

Free Shipping on $50 & Above
Use Code : shipfree
HempOilNYC Refund & Exchange Policy:
All standard products come with a 30-day money-back guarantee for new and unopened products based on the delivery date as provided by the shipper. To receive a refund or to return products, please contact our customer support team. For all products over 30 days are considered final sales.