HempBaby 300MG CBD Pre Filled Cartridges
Regular price $24.00 Sale
HempBaby 300MG CBD Pre Filled Cartridges

HempBaby 300mg CBD pre-filled Vape Cartridges are the pre-configured solution for vapers looking to incorporate CBD into their routine. Vape Tanks are user-friendly and don't require the maintenance of other vape devices. Attach the universal 510 thread to a vape device to begin use. Order yours and start enjoying Vape Tank Cartridges right out of the package. Cartridges are made of quality durable glass, not plastic. As always, HempBaby uses premium ingredients for sourcing and production. Our products are manufactured with CBD do not produce the psychoactive effects associated with THC.
Our e-liquids come in concentrations of 300mg, 600mg, 1000mg, and 2000mg, you can choose different strengths based on your individual needs. Available in Happy Mango, Dreamy Strawberry, Calm Kush, Relief Mint, and Bubba Bubblegum.
Ingredients:
Cannabidiol (CBD) extracted from Industrial Hemp 100 mg, Vegetable Glycerine, Propylene Glycol


Applications and Uses:
300mg CBD pre-filled Vape  Cartridges are the pre-configured solution for vapers,
Independent 3rd party Lab Tested
Non-THC, Non-Nicotine

About HempOilNYC
Hemp Oil NYC is a family business. Our main mission is to promote your health and wellness. Members of our family and friends lived with a variety of chronic illnesses and pain and relied on addictive opioids and/or prescription pills. We started studying natural options and immediately saw significant results with CBD in its various forms. Seeing the positive impact on our own loved ones and a deep desire to help others achieve a life of health and wellness, we decided to start our company,
HempOilNYC.

Thus, we offer a variety of CBD products from various brands to provide you with relief such as gummies, oil, tinctures, pain creams, salve, roll-on and etc. We intend to be aware of the positive benefits of using CBD so that you too can take control of your own health and wellness. All our products are third party lab tested and the reports can be found on product pages.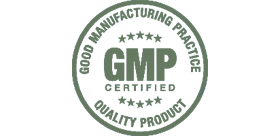 Our Promise
High-quality manufacturing process for wholesome hemp properties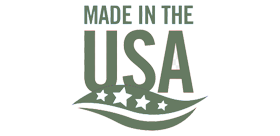 Proudly
THC-free* products sourced from USA hemp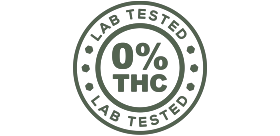 Industry Standard
Third-party, ISO-certified lab tested to ensure safety and effectiveness

Free Shipping on $50 & Above
Use Code : shipfree
HempOilNYC Refund & Exchange Policy:
All standard products come with a 30-day money-back guarantee for new and unopened products based on the delivery date as provided by the shipper. To receive a refund or to return products, please contact our customer support team. For all products over 30 days are considered final sales.