Cibadol Zero Muscle Gel - (1,800mg)

Cibadol Zero Muscle Gel Roll On helps you recover quickly so that you can get back to enjoying the activities you love. When you lead an active lifestyle, you're always on the go. You don't have time to sit around and wait for a solution to present itself. That's why there's Cibadol Zero. Cibadol Zero is based on real science conducted by some of the world's leading biologists and chemistry experts. This THC-free muscle gel roll-on is specially formulated using natural ingredients like peppermint and menthol that are known for their ability to provide comfort. And since it's THC-free, you can enjoy it without stressing about unwanted side effects. Experience more out of life by putting your health first.
Ingredients:
Organic Aloe Leaf Juice, Meadowfoam Seed Oil, Menthol Crystals, Capsicum Fruit Oleoresin, White Camphor Bark Oil, Sweet Basil Leaf Oil, Black Pepper Oil, Roman Chamomile Flower Oil, German Chamomile Flower Oil, Cinnamon Leaf Oil, Citronella Oil, Eucalyptus Leaf Oil, Helichrysum Flower Oil, Ginger Root Oil, Pink Grapefruit Peel Oil, Juniper Berry Oil, Lemongrass Oil, Peppermint Oil, Pine Needle Oil, Ravensara Oil, Rosemary Leaf Oil, Spearmint Oil, Wild Oregano Oil, Glycerin, Witch Hazel Water, Organic Alcohol, Phenoxyethanol, Carbomer, Triethanolamine, Tetrasodium Glutamate Diacetate

Applications and Uses:
Our ultra-concentrated Cibadol Muscle Gel Roll On 1,800mg of full-spectrum CBD. For external use only. Apply as often as necessary and needed. Suitable to use before and after physical exercise. Keep out of reach of children.

About HempOilNYC
Hemp Oil NYC is a family business. Our main mission is to promote your health and wellness. Members of our family and friends lived with a variety of chronic illnesses and pain and relied on addictive opioids and/or prescription pills. We started studying natural options and immediately saw significant results with CBD in its various forms. Seeing the positive impact on our own loved ones and a deep desire to help others achieve a life of health and wellness, we decided to start our company,
HempOilNYC.

Thus, we offer a variety of CBD products from various brands to provide you with relief such as gummies, oil, tinctures, pain creams, salve, roll-on and etc. We intend to be aware of the positive benefits of using CBD so that you too can take control of your own health and wellness. All our products are third party lab tested and the reports can be found on product pages.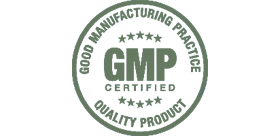 Our Promise
High-quality manufacturing process for wholesome hemp properties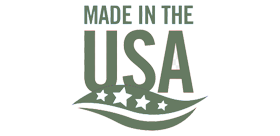 Proudly
THC-free* products sourced from USA hemp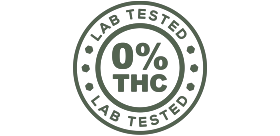 Industry Standard
Third-party, ISO-certified lab tested to ensure safety and effectiveness

Free Shipping on $50 & Above
Use Code : shipfree
HempOilNYC Refund & Exchange Policy:
All standard products come with a 30-day money-back guarantee for new and unopened products based on the delivery date as provided by the shipper. To receive a refund or to return products, please contact our customer support team. For all products over 30 days are considered final sales.